French publisher Just For Games, together with indie developing team Bevel Bakery and publisher Abinding Bridge, are pleased to announce a brand new fighting game set in feudal Japan: Sclash.
Breath in, ready you katana, take a stance and… Slash your way to victory ! Sclash is a plug'n play 2D samurai fighting game full of tension, where one hit is enough to kill.
Play as a hand-drawn samurai in beautiful painted settings and fight your opponent in epic and solemn duels where each move matters. Manage well your stamina, breath and take your time to land a deadly hit.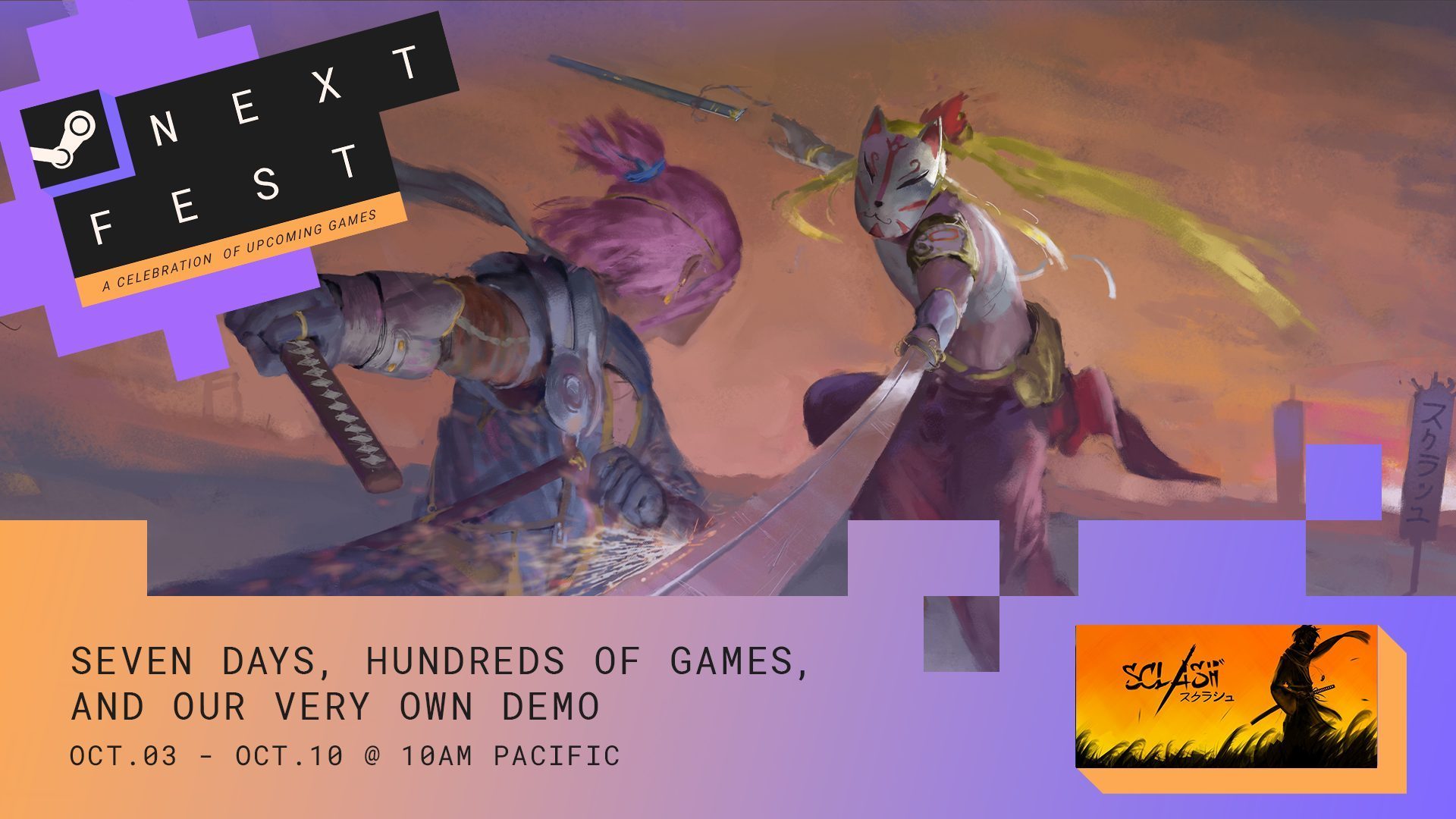 Sclash will be released in 2023 on PC as well as newly announced supports Nintendo Switch , PlayStation 4, PlayStation 5 and Xbox Series S|X!
Follow us to be updated on Sclash!