German developer Bonus Level Entertainment and French publisher Just For Games are today blessed to announce that their expiatory story-arcade game Saga of Sins is now available on physical edition on PlayStation 5,  and Nintendo Switch in Europe. It will also be available in North America starting November 3, 2023.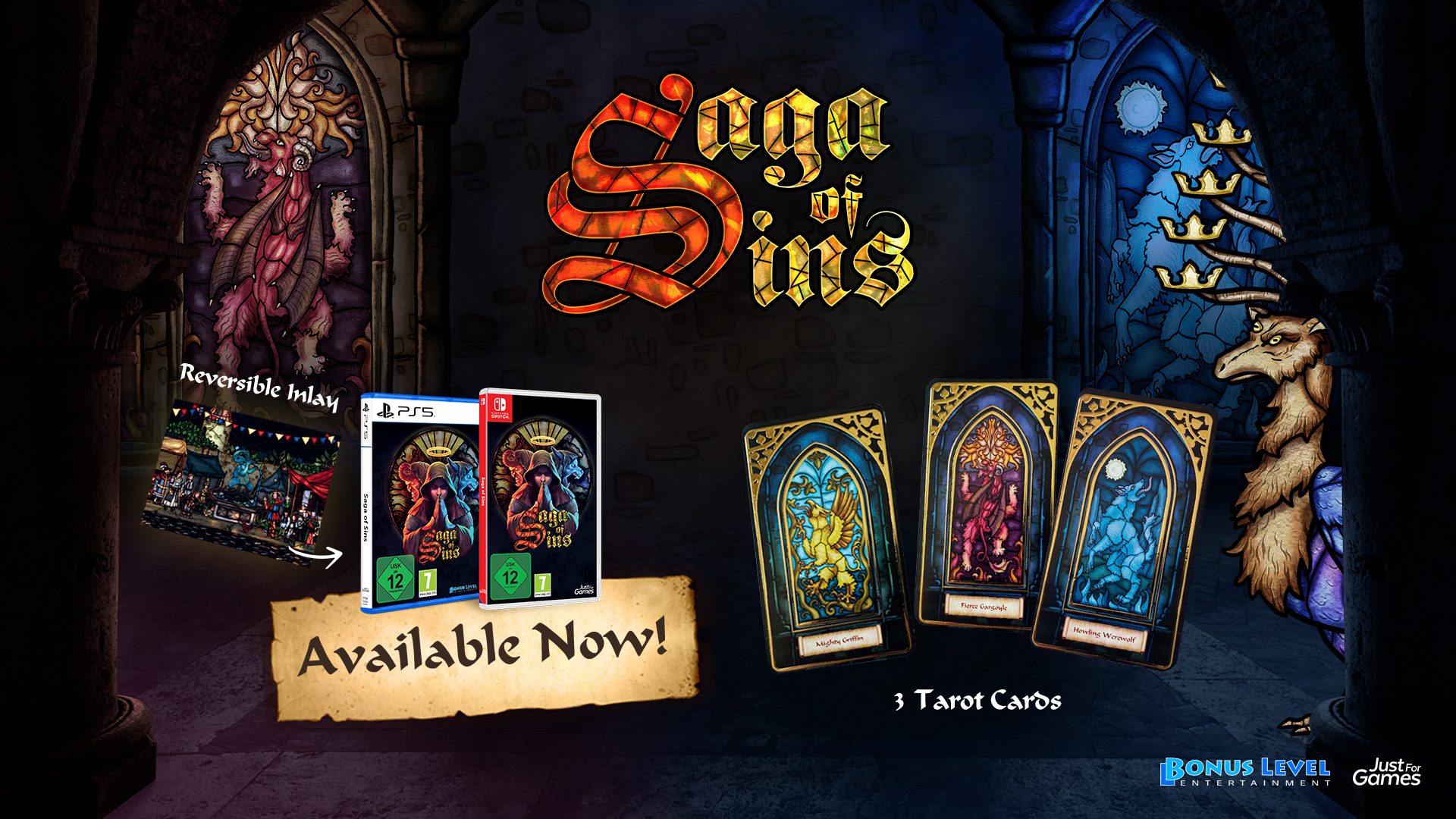 Unique stained-glass PC to win
Just For Games has also announced, to celebrate the physical release of Saga of Sins, a one-of-a-kind gaming PC with a stained glass façade created by the artist EmiSphere, which can be won in a contest.
Composed of nearly a hundred pieces of tinted glass assembled on the transparent casing of the tower, reminiscent of stained glass, and equipped with state-of-the-art components to play all the games you can dream of, this computer is the Holy Grail for all gaming enthusiasts!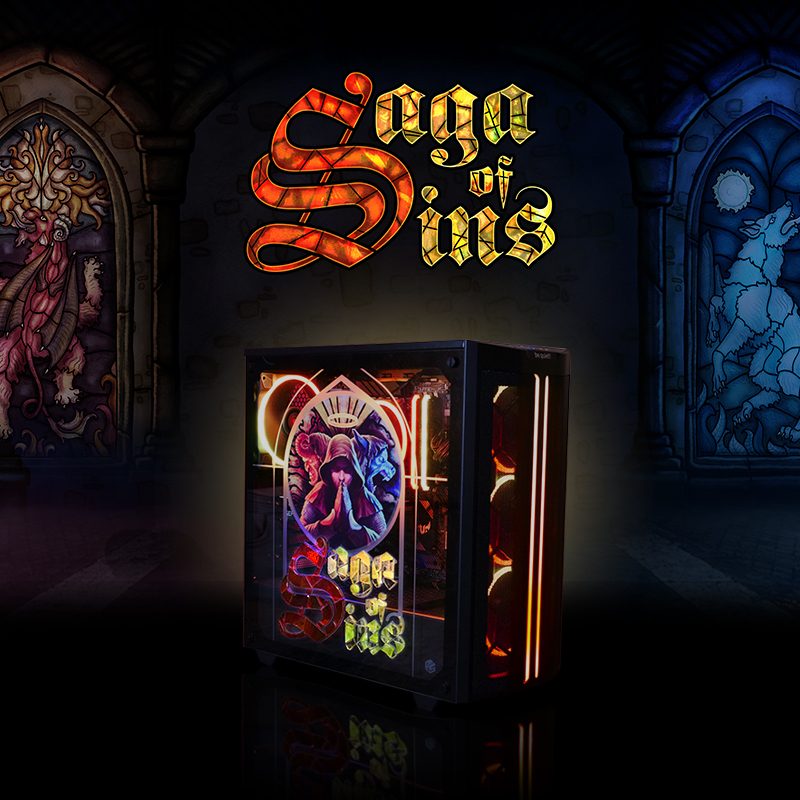 Saga Of Sins is now available available as a retail edition on PlayStation 5 and Nintendo Switch.
Saga Of Sins is also available on PC via Steam, Steam Deck, PlayStation 5, PlayStation 4, Xbox Series S|X and Nintendo Switch.
Find more information about the game here : Saga of Sins
Follow us to stay updated: