iam8bit, Annapurna Interactive, Skybound Games, le développeur Giant Squid et Just For Games ont le plaisir d'annoncer que The Pathless prend son envol aujourd'hui sur Nintendo Switch en édition physique !
Découvrez le trailer de lancement :
Cette édition comprend six cartes d'art haute qualité mettant en avant les magnifiques illustrations du jeu.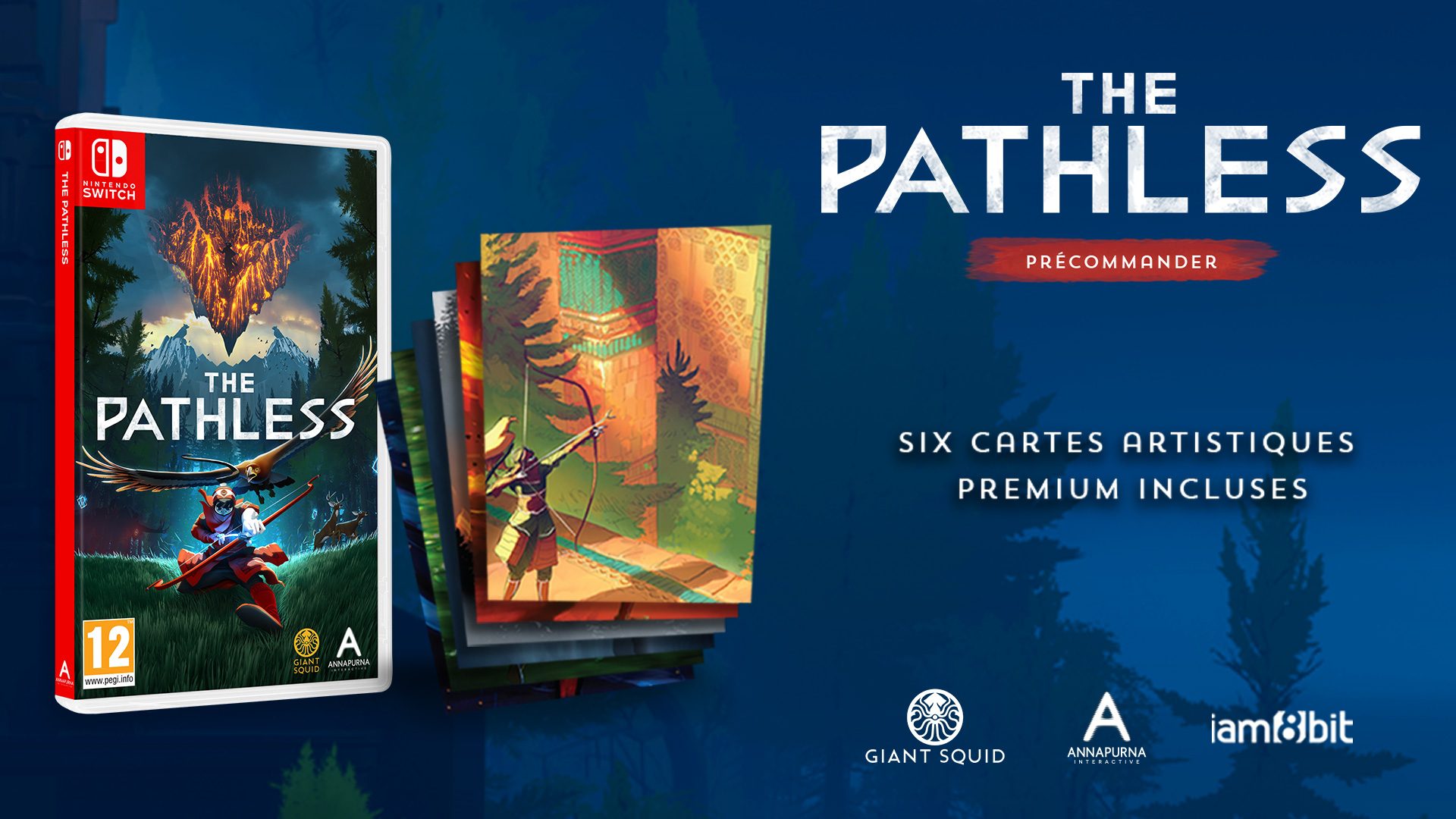 The Pathless met en scène un duo spécial entre la Chasseuse, un maître archer et un aigle, qui doivent ensemble affronter les ombres qui empiètent sur leur monde. Avec une partition orchestrale enchanteresse, des paysages à couper le souffle et des forêts mystérieuses remplies de secrets et d'énigmes, ce jeu requiert curiosité, habileté et vivacité d'esprit.
Le jeu d'action et d'aventure de Giant Squid Studios a été nommé dans plusieurs catégories aux ASCAP Film and Television Music Awards, aux International Film Music Critics Awards et aux Webby Awards. Ce bijou caché a été salué pour sa bande-son captivante, remportant le Game Audio Network Guild Award de la meilleure musique pour un jeu indépendant en 2021, et recevant plusieurs Annual Game Music Awards en 2020, dont ceux de Meilleure composition de l'année, Musique traditionnelle/acoustique, Meilleure musique de jeu, et celui de Meilleure musique de l'année, Thème principal.