Curve Games, le développeur Neon Giant et Just For Games ont le plaisir d'annoncer la sortie prochaine en édition physique du jeu de tir à la troisième personne The Ascent.
Seul ou à plusieurs, parcourez l'univers cyberpunk de The Ascent pour découvrir la vérité sur les méga-corporations menaçant de conduire tout le district à sa perte.
The Ascent sera disponible en édition physique simple sur Playstation 4 et Playstation 5, et en édition « Cyber Edition » sur Playstation 4, Playstation 5 et Xbox One / Series X dès le 26 mai 2022.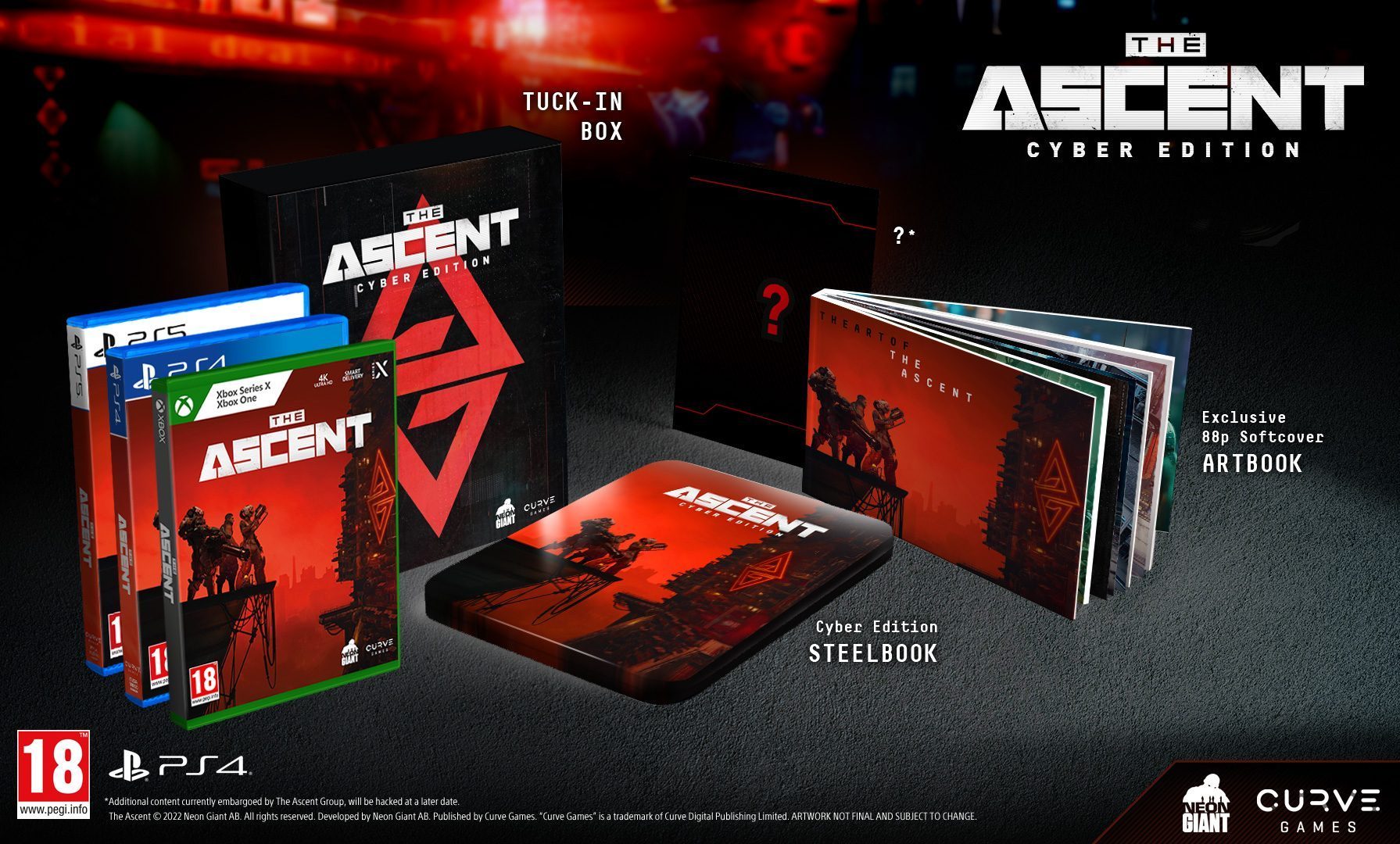 Les précommandes seront bientôt ouvertes sur notre boutique en ligne officielle, ainsi que chez les revendeurs habituels :
👉 Amazon
👉 Cultura
👉 E.Leclerc
👉 Fnac
👉 Just For Games
👉 Micromania
Pour ne pas manquer d'informations, suivez-nous sur nos réseaux sociaux :