Bonus Level Entertainment et Just For Games sont aujourd'hui ravis d'annoncer la disponibilité du jeu d'action-arcade expiatoire Saga of Sins en version physique sur PlayStation 5 et Nintendo Switch.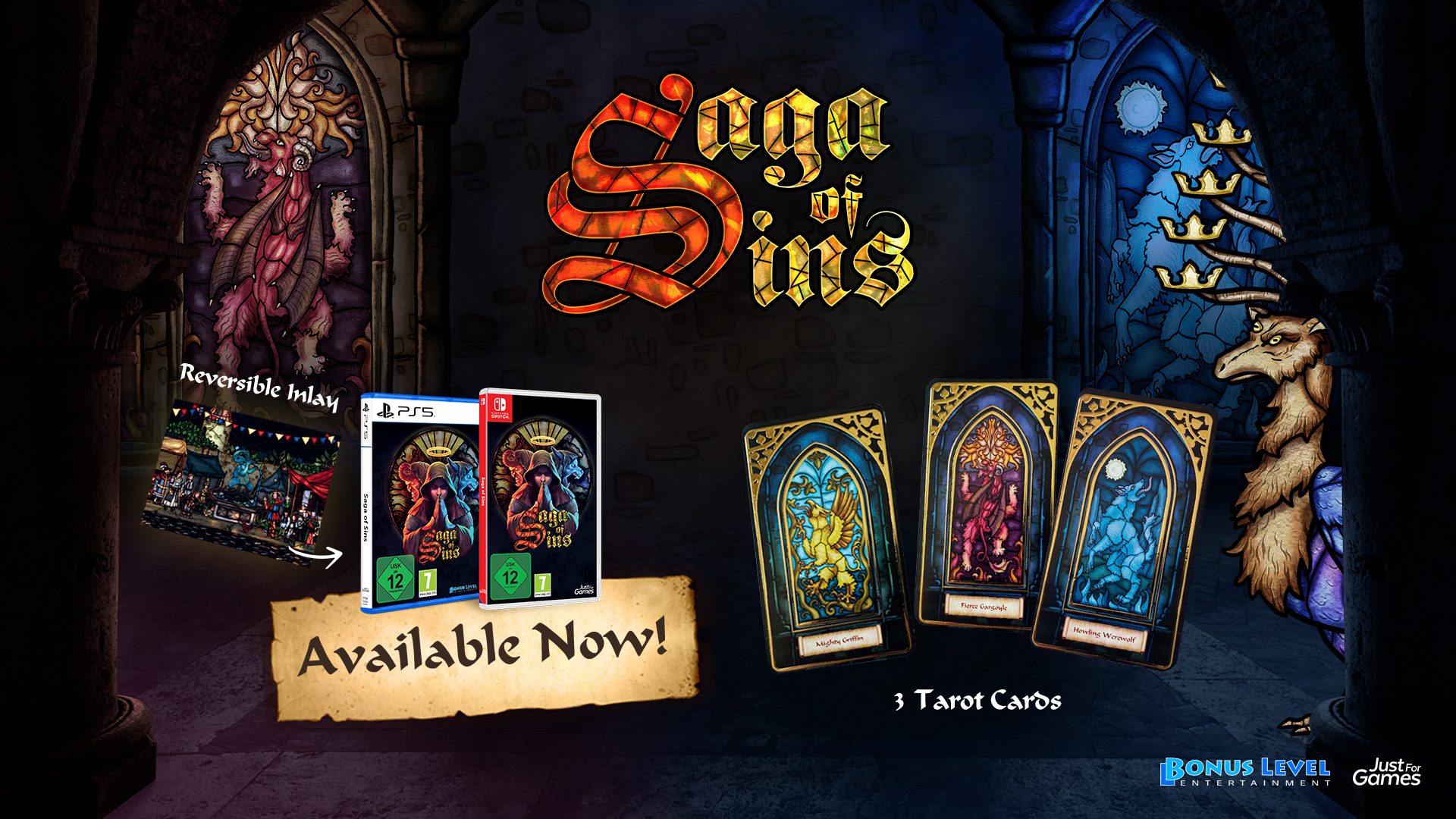 Cette édition inclue en bonus une couverture réversible ainsi que des cartes d'art aux accentuations dorées.
Une œuvre d'art unique à gagner
Pour célébrer la sortie physique de Saga of Sins, un PC Gaming unique au monde à la façade en vitrail créé par l'artiste EmiSphere est à gagner dans un concours.
Composé de près d'une centaine de morceaux de verre teinté assemblés sur le boitier transparent de la tour à la manière d'un vitrail, et doté de composants dernière génération afin de jouer à tous les jeux dont vous pouvez rêver, cet ordinateur est le Saint Graal de tous les passionnés !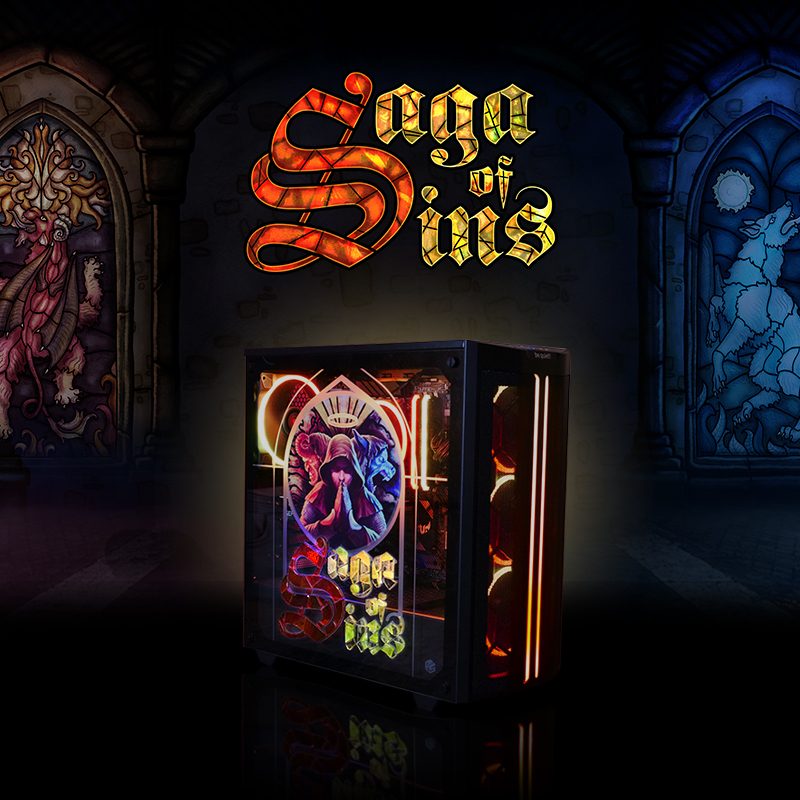 Retrouvez le trailer de lancement du jeu :
Saga of Sins est maintenant disponible en édition physique sur PlayStation 5 et Nintendo Switch. 
Saga of Sins est également disponible en édition numérique sur les consoles Nintendo Switch, PC (compatible Steam Deck), PlayStation 4, PlayStation 5 et Xbox Series S|X.
Plus d'informations sur le jeu : Saga of Sins