NEO GEO MINI SAMURAI SHODOWN EDITION
The NEOGEO Mini Samurai Shodown Limited Edition will launch in three translucent variations: Haohmaru (White), Nakoruru (Red), and Ukyo Tachibana (Blue) to celebrate the 25 years of Samurai Shodown Licence.
Only 20,000 units worldwide of each color will be produced and feature two controllers, one collectable character card, character stickers, an HDMI cable, a USB power cable, an anti-slip cushion, and collect 40 titles with all six Samurai Shodown titles released in NEOGEO platform.
NEOGEO Samura Shodown Edition is now available!
Four versions are available :
Ukyo Tachibana (Translucent Blue)
Haohmaru (Translucent White)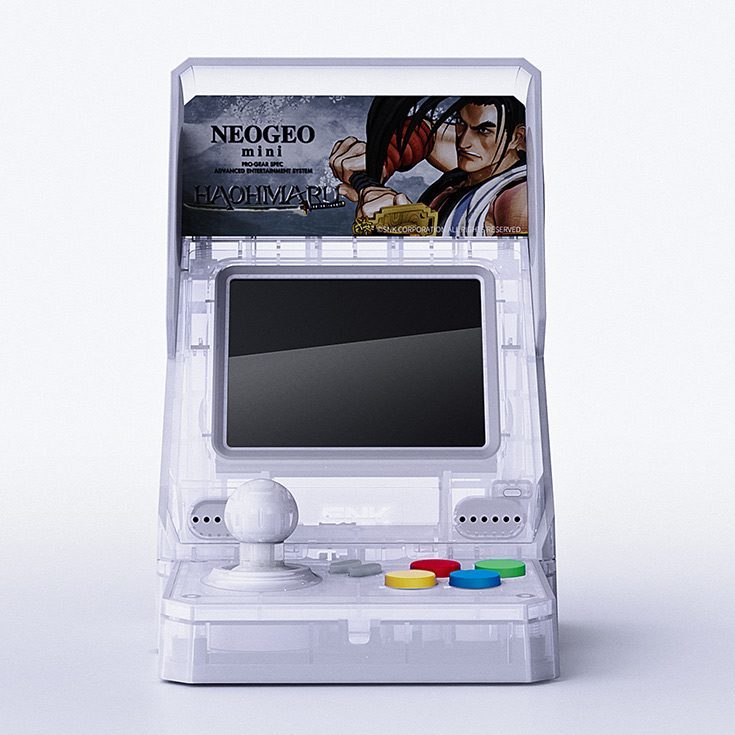 Nakoruru (Translucent Red)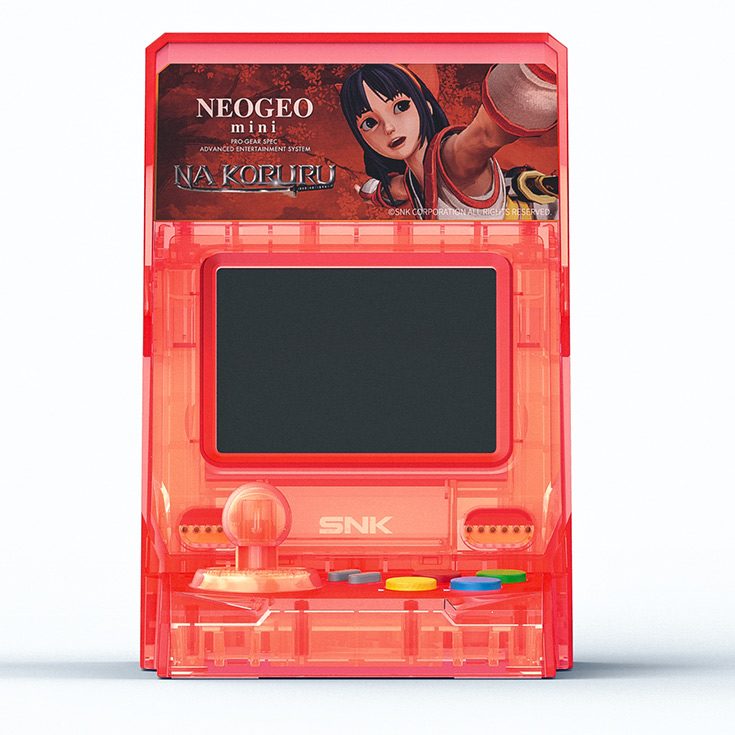 Kuroku (Translucent Black)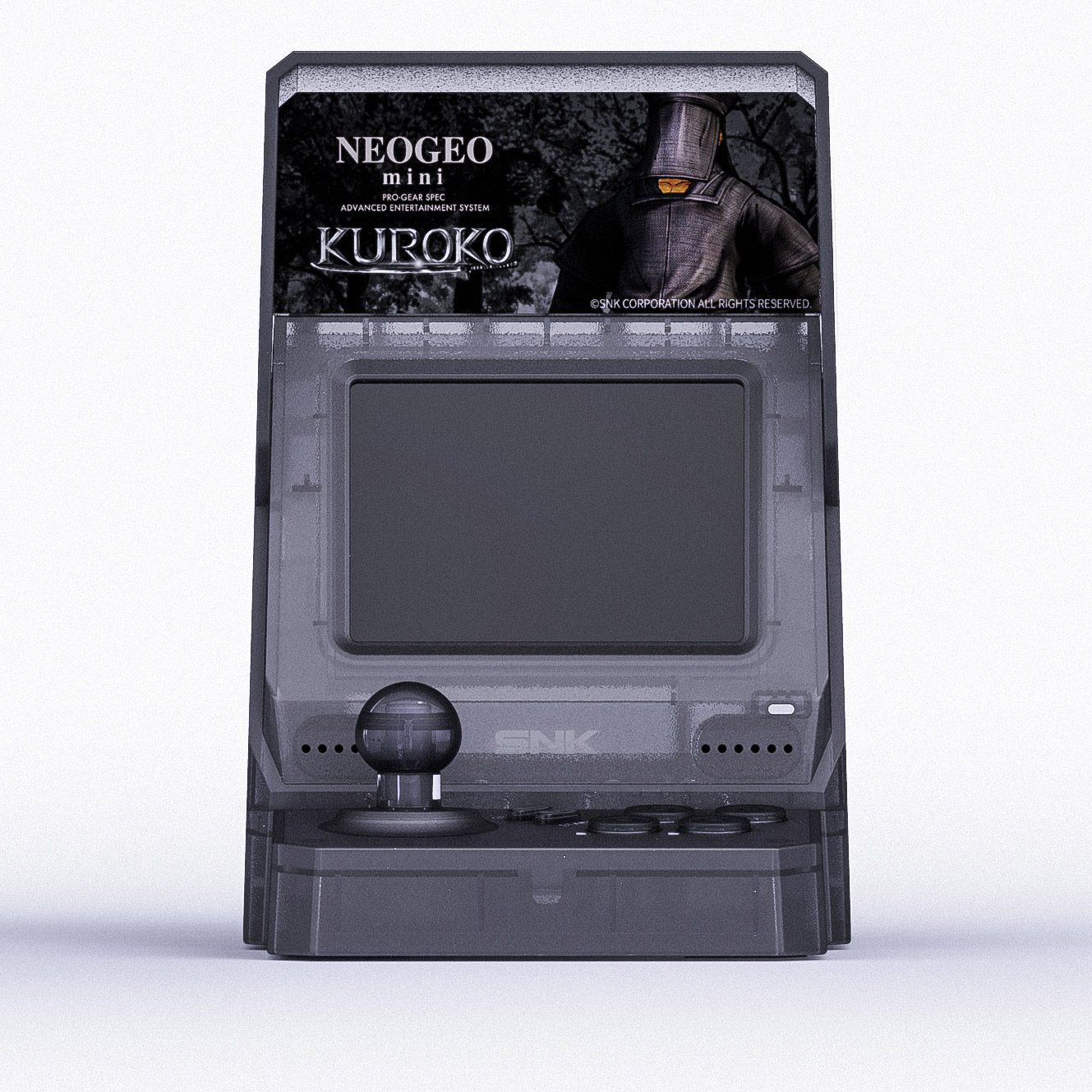 Each pack contains :
Special Transclucent NEOGEO Mini

2 official SNK controllers

HDMI cable

Power cable

Collector foil card

Character stickers

Anti-slip cushion

Manual

The whole package, in special colors
Features :
40 epic games – For this special edition, every Samurai Shodown games will be included in the version. This games will be offered with the anthologic games from SNK, for a total of 40 games.
Play on mini arcade or tv – With his HDMI/Mini-HDMI cable, play with your very special NEOGEO Mini Samurai Shodown edition on television or on your arcade screen.

This version will be limited to 20.000 worldwide for each color. 

Find the game details and comparative between version on

this link.
OUT NOW :