Laced Records, l'éditeur Devolver Digital, le développeur Dennaton Games et Just for Games sont heureux d'annoncer la sortie prochaine en France du boxset vinyle Hotline Miami 1&2 The Complete Collection.
Ce coffret 8LP sera disponible le 19 mai 2023.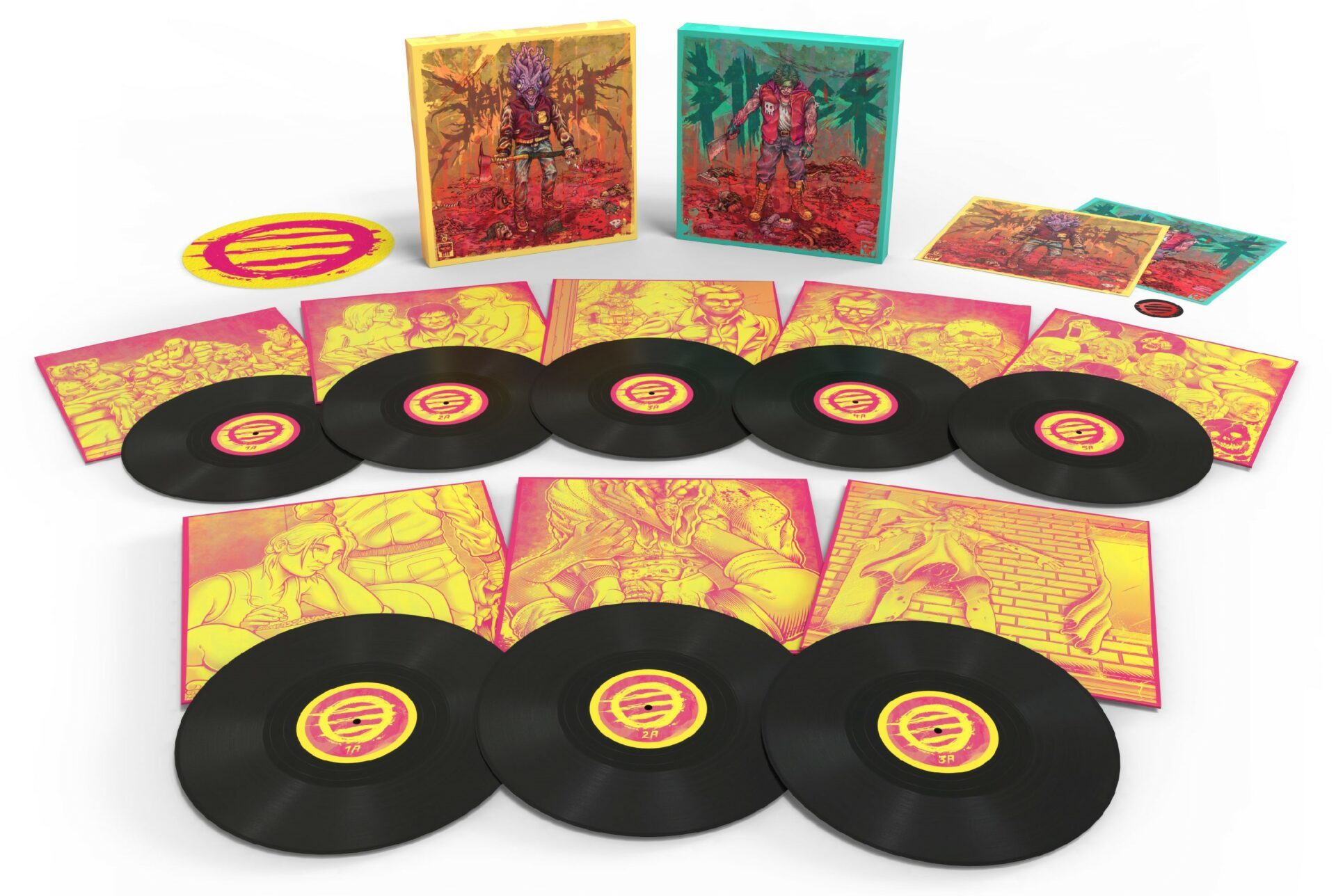 Cette nouvelle sortie vinyle fête les 10 ans de la licence Hotline Miami en beauté, avec un boxset premium inédit de 8 disques vinyles reprenant l'intégralité des pistes musicales des deux jeux de la série : Hotline Miami, et Hotline Miami 2: Wrong Number. Chacun de ces vinyles noirs haut de gamme de qualité audiophile 180g sera protégé dans une pochette illustrée cartonnée. Deux impressions reprenant les visuels du coffret seront également fournies, ainsi qu'un autocollant « 50 Blessings » et une feutrine inédite Hotline Miami, le tout rangé dans un double coffret rigide aux accentuations UV.
Tracklist :
DISC 1 – HOTLINE MIAMI
SIDE A
Horse Steppin' – Sun Araw
Paris – M.O.O.N.
Miami Disco – Perturbator
SIDE B
Knock Knock – Scattle
Hotline – Jasper Byrne
Crystals – M.O.O.N.
Vengeance (The Return Of The Night Driving Avenger) – Perturbator
Musikk Per Automatikk – Elliott Berlin
DISC 2 – HOTLINE MIAMI
SIDE A
Silver Lights – Coconuts
Hydrogen – M.O.O.N.
Daisuke – El Huervo (Feat Shelby Cinca)
It's Safe Now – Scattle
A New Morning – Eirik Suhrke
SIDE B
Flatline – Scattle
Release – M.O.O.N.
Turf – El Huervo
To The Top – Scattle
Miami – Jasper Byrne
DISC 3 – HOTLINE MIAMI
SIDE A
Deep Cover – Sun Araw
Inner Animal – Scattle
Crush – El Huervo
Electric Dreams – Perturbator
SIDE B
Rust (El Huervo Remix) – El Huervo
Subbygroove – M.O.O.N.
Hotline (Analogue Mix) – Jasper Byrne
Angel Dust – Perturbator
DISC 4 – HOTLINE MIAMI 2
SIDE A
Untitled 2 – The Green Kingdom
Detection – Prey Growl
Blizzard – Light Club
Voyager – Jasper Byrne
She Meditates – Light Club
Guided Meditation – Old Future Fox Gang
SIDE B
Dust – M.O.O.N.
Disturbance – Endless
Technoir (feat. Noir Deco) – Perturbator
Divide (Miami Edit) – Magna
Simma Hem – Riddarna
DISC 5 – HOTLINE MIAMI 2
SIDE A
Hollywood Heights – Mitch Murder
Richard – Life Companions
Chamber of Reflections – Sjellos
Decade Dance – Jasper Byrne
Interlude – Chromacle
SIDE B
New Wave Hookers – Vestron Vulture
Around – Modulogeek
In the Face of Evil – Magic Sword
The Winding Theme #1 – Dag Unenge
Remorse – Scattle
DISC 6 – HOTLINE MIAMI 2
SIDE A
Frantic Aerobics – Mitch Murder
Sexualizer (feat. Flash Arnold) – Perturbator
Java – Old Future Fox Gang
Rust – El Huervo
We're Sorry – Life Companions
Bloodline – Scattle
SIDE B
Delay – M.O.O.N.
Roller Mobster – Carpenter Brut
Keep Calm – Endless
Run – IAMTHEKIDYOUKNOWWHATIMEAN
DISC 7 – HOTLINE MIAMI 2
SIDE A
Ghost – El Huervo
Hotline Miami Theme – Benny Smiles
Quixotic – M.O.O.N.
The Way Home – Magic Sword
Richard Theme – Dubmood
SIDE B
NARC – Mega Drive
The Rumble – CiniMod
Le Perv – Carpenter Brut
Ms Minnie – Auto Delta Time
DISC 8 – HOTLINE MIAMI 2
SIDE A
She Swallowed Burning Coals – El Tigr3
Acid Spit – Mega Drive
Slum Lord – Mega Drive
Future Club – Perturbator
SIDE B
Fahkeet – Light Club
Abyss – LipPi Sound
Abyss Intro – LipPi Sound
Black Tar – Nounverber
Escape from Midwich Valley – Carpenter Brut
You Are The Blood – Castanets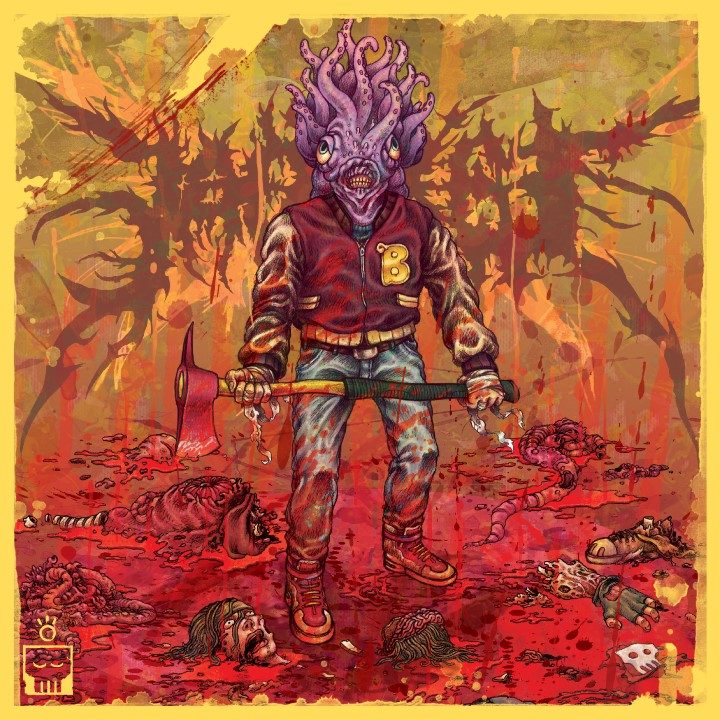 Hotline Miami 1&2 – The Complete Collection (8LP) sera disponible le 19 mai 2023.
Les précommandes seront bientôt ouvertes sur notre boutique en ligne officielle ainsi que chez les revendeurs habituels :
👉 Amazon
👉 Cultura
👉 E.Leclerc
👉 Fnac
👉 Just For Games
👉 Micromania
Pour ne pas manquer d'informations, suivez-nous sur nos réseaux sociaux :