Merge Games, Konami Digital Entertainment, les studios Evil Empire et Motion Twin ainsi que Just For Games sont ravis d'annoncer qu'une toute nouvelle édition physique du succès indé Dead Cells comprenant le nouveau DLC Return to Castlevania sera disponible sur Nintendo Switch, Playstation 4 et Playstation 5 dès le 11 août 2023.
Découvrez le trailer :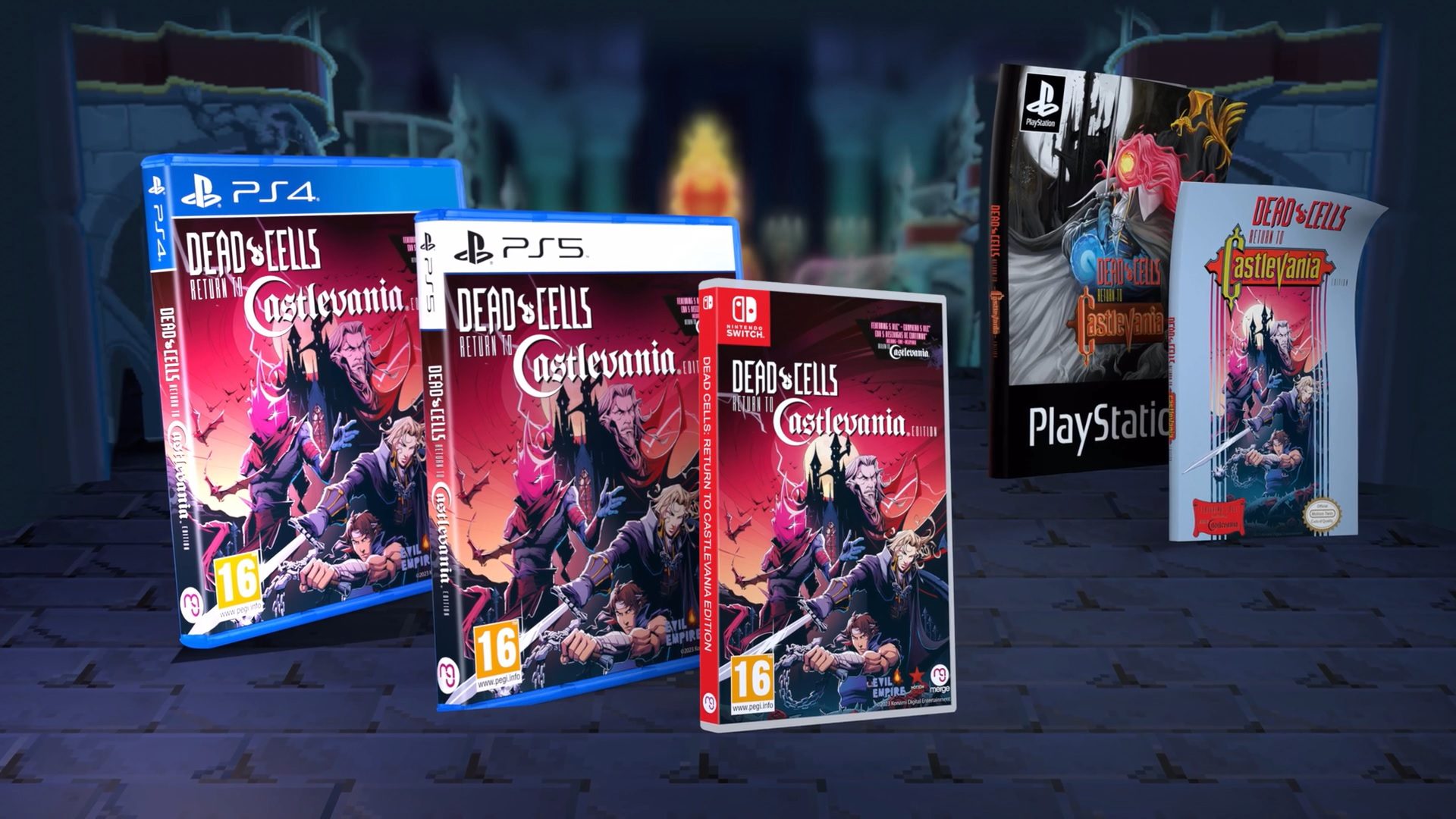 Cette édition contient les 4 DLC originaux (qui vous donneront accès au dernier contenu ainsi qu'un tout nouveau scénario avec une fin alternative et une tonne de nouveaux ennemis, armes et tenues) ainsi que le DLC Return to Castelvania. Faites équipe avec Richter Belmont et Alucard pour vous battre dans les anciens couloirs du château de Dracula. Maniez les armes emblématiques de Castlevania contre des hordes de monstres pour atteindre la salle du trône du Seigneur des Ténèbres lui-même… 
Dead Cells: Return to Castelvania sera disponible en édition physique sur Nintendo Switch, Playstation 4 et Playstation 5 le 11 août 2023. Les précommandes sont désormais ouvertes.
Les précommandes seront bientôt ouvertes sur notre boutique en ligne officielle ainsi que chez les revendeurs habituels :
👉 Amazon
👉 Cultura
👉 E.Leclerc
👉 Fnac
👉 Just For Games le Shop
👉 Micromania
Pour ne pas manquer d'informations, suivez-nous sur nos réseaux sociaux :