Laced records et Just for Games sont ravis d'annoncer que la bande-son du jeu de gestion adorablement diabolique Cult of the Lamb sera disponible en France au format vinyle 2 LP dès le 13 octobre 2023.
Alors que le jeu s'apprête à sortir au format physique, l'édition vinyle de la bande-son de Cult of the Lamb est aujourd'hui annoncée dans une superbe édition comprenant deux disques premium de grammage lourd couleur rouge avec effet splatter noir. Ces deux LP seront logés dans une sublime pochette adorable à l'extérieur, dérangeante à l'intérieur, comme le jeu sait si bien le faire.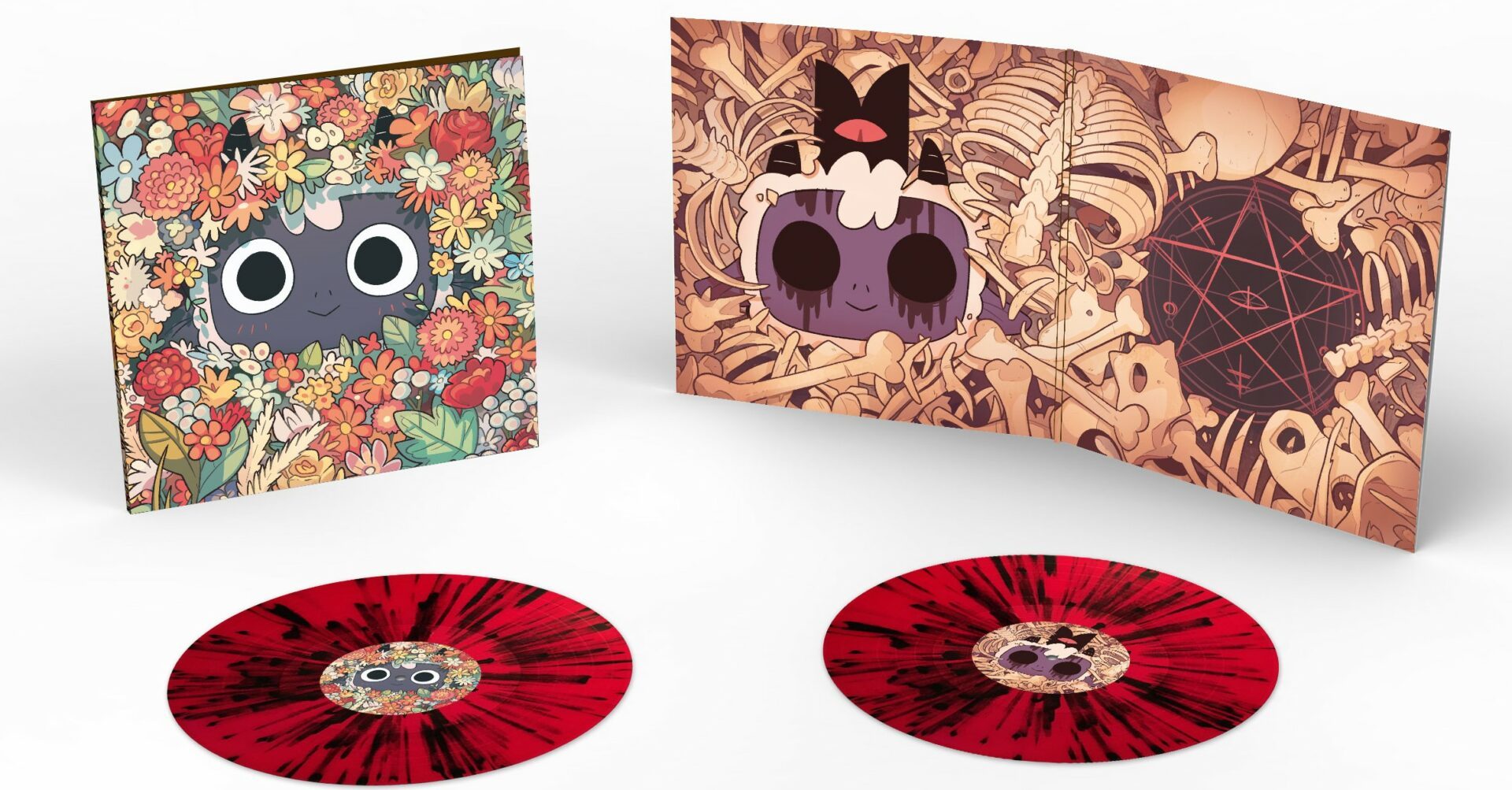 DISC 1 
SIDE A
Praise the Lamb

Start a Cult

Temple

Work and Worship

Saviour

Ratoo
DISC 1 
SIDE B
Faith Up

Sacrifice

Darkwood

Amdusias

Leshy

Knucklebones

Pilgrim's Passage

The Night

Anura

Eligos

Heket

Shop

Sozo
DISC 2
SIDE C
Anchordeep
Saleos
Kallamar
Followers of the Old Faith
Silk Cradle
Vephar
Shamura
Plimbo
Midas
Witnesses
DISC 2
SIDE D
Martyred
The Gateway
First Son, Baal
Second Son, Aym
Narinder
The One Who Waits
Enlightenment
Lamb God
Bishops of the Old Faith
Light House
Bishop Temple
Lonely Shack
Clauneck
Cult of the Lamb (Original Soundtrack) 2LP sera disponible en France le 13 octobre 2023.
Les précommandes seront bientôt ouvertes sur notre boutique en ligne officielle et chez les revendeurs habituels :
👉 Amazon
👉 Cultura
👉 Fnac
👉 Just For Games le Shop
👉 Micromania
Pour ne pas manquer d'informations, suivez-nous sur nos réseaux sociaux :