Established in 2011 by Philippe Cohen, Just For Games publishes, republishes, and distributes PC & Console video games, hardware and accessories in France. Our staff of 10 games experts is located in Paris area (93).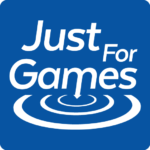 We select and republish the best games from the most well-known publishers on PC, PS4, XBO, 3DS formats which made JFG leading the video game budget segment with a catalogue of 200 hits from Ubisoft, T2, Bethesda, Activision Blizzard, Rockstar, Capcom, Namco, Microids, SEGA …
PREMIUM GAMES PUBLISHING & DISTRIBUTION
2017 releases : Sniper Elite 4, Syberia 3, MXvsATV, The Hunter Call of The Wild, Elex, Battlechasers Nightwar, Euro Truck … and one of the largest catalogue of Switch games, covering all genres: fan-favourite licenses (Syberia, Battlechasers Nightwar), arcade (The Binding of Isaac, Sine Mora), family brands (Ben 10, Cartoon Network) and racing sim(Gear Club).
We are also specialized in physical distribution of successful Indie Games : The Binding of Isaac, Axiom Verge, Overcooked, Aragami… The company has exclusive agreements with publishers such as THQ Nordic, Sold Out, Maximum Games, Microïds, Astragon, SCS software, PQUBE whose games were made by premier studios Rebellion, Team 17, SCS, Expansive Worlds, Nicalis, Pyranha Bytes, Experiment 101, Marvelous …
RETROGAMING HARDWARE & ACCESS
We distribute in France the eagerly awaited retro-gaming consoles Sega Mega Drive HD and Atari Flash Back 8 HD, along with a comprehensive retrogaming portfolio including handheld Atari console and plug-and-play Atari Joysticks, Retrofreak, Super Retro Trio… and 8bitdo range of accessories. In 2018, Just For Games will handle the exclusive distribution in France of AAA games including Darksiders 3, Biomutant, Extinction, MX vs ATV All Out, Immortal Unchained and Strange Brigade. With its range of dynamic activities, Just For Games is a leader and key player on the Videogame market in France.